Back to Member Archives
Senator Lou Correa (D) - District 34
BIOGRAPHY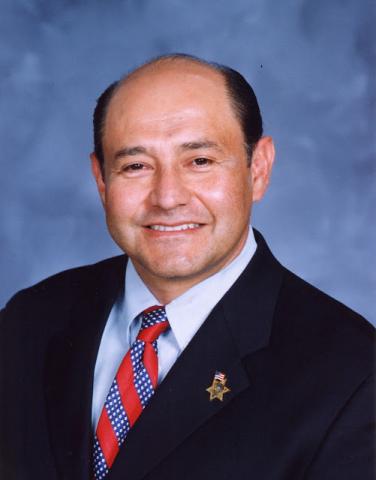 State Senator Lou Correa was elected to the 34th Senate District in 2006 and reelected for a second and final term in 2010, and represented Anaheim, Buena Park, Fullerton, Garden Grove, Santa Ana, Stanton and Westminster until 2014.
Senator Correa served on the following Senate committees during the 2013-14 Legislative Session:
Standing Committees:
Banking and Financial Institutions (Member)
Education (Member)
Governmental Organization (Chair)
Insurance (Member)
Veterans Affairs (Member)
Select Committees:
California- Mexico Cooperation (Chair)
Climate Change and AB 32 Implementation (Member)
Autism (ASD) and Related Spectrum Disorders (Member)
Commissions:
Member of California Crime Victims Memorial Review Committee
Member of Mental Health Service Oversight and Accountability Commission
In 2004, Mr. Correa was elected to the Orange County Board of Supervisors, representing central OrangeCounty.  Prior to his election to the Board of Supervisors, he served as a State Assemblymember from 1998 to 2004 representing the 69th District.
In recognition of his hard work and strong commitment to his constituents, Mr. Correa received numerous awards including:
Legislator of the Year:
League of California Cities Legislator of the Year (2014)
Legislative Partnership Award (2013), Orange County Asian Pacific Islander Community Allicance
Mickey Conroy Legislator of the Year, 2012, California State Commanders Veterans Council - given in recognition for leadership and contributions to California's active-duty military, National Guard, reserves, and veterans
American Veterans (AMVETS) of California, 2011
American Electronics Association (Senator Correa has received this honor two times)
Apartment Association of Orange County
BIOCOM
Boys and Girls Clubs of America, Orange CountyArea Council
California Association of County Veteran Service Officers, Inc.
California Coalition of Nurse Practitioners
California Hispanic Chambers of Commerce (Senator Correa has received this honor two times)
California Optometric Association
California Senior Legislature
California Small Business Association (CSBA) and California Small Business Roundtable (CSBRT)
CaliforniaState Firefighters' Association
California Sexual Assault Investigators Association
Crime Victims United of California (Senator Correa has received this honor four times)
Easter Seals Disability Services Senate Outstanding Advocate of the Year (2011)
GoldenState Mobile Home Owners League
Peace Officers Research Association of California
The American Legion, Department of California
Veterans of Foreign Wars, Department of California
Vietnam Veterans of America, California State Council
Other honors received (Presenting Organization):
Orange County Taxpayers Association "Rose Award" for protecting taxpayers (2014)
Disability Rights California Award for working to advance and protect the rights of Californians with disabilities (2014)
Legislative Leadership Award 2014 (California Product Stewardship Council)
California Rifle and Pistol Association, Outstanding Legislator Award (2011)
California Senior Legislature 2009 Henry J. Mello Award for dedication and continuos contributions to California Senior citizens
Civil Justice Leader Award (Civil Justice Association of California)
California Hospital Association (CHA) Health Care Champion Award
California Metals Association
Building Bridges to Fill America's Promise Award (Orange County Asian and Pacific Islander Community Alliance)
Charles Dick Medal of Merit (National Guard Association of the United States)
Cultural Diversity Award (St. Anselm's Cross-Cultural Community Center)
Golden Hat Award (Vietnamese Professional Society)
Hunger Fighter Award (California Hunger Coalition)
Superintendent's Bravo! Award (Santa Ana Unified School District)
Long active in community affairs, Senator Correa's passions include providing healthcare for children and mental healthcare services for our communities, as well as ensuring the affordability of higher education for all Californians.
Mr. Correa is a product of the Anaheim public school system, where he attended Benjamin Franklin Elementary, Fremont Junior High and Anaheim High School. He holds degrees in Economics from California State University, Fullerton, and a Juris Doctor (JD) and Masters in Business Administration (MBA) from the University of California, Los Angeles (UCLA).
Mr. Correa previously served on the Board of the Orange County Community Development Council, the county's anti-poverty council, the California Small Business Board, and the Orange County Boy Scouts. Prior to serving in the California State Legislature, he was an investment banker and a real estate broker. Mr. Correa is licensed with the California Real Estate Board and the California State Bar.
LEGISLATION