Back to Member Archives
Roderick D. Wright (D) - District 35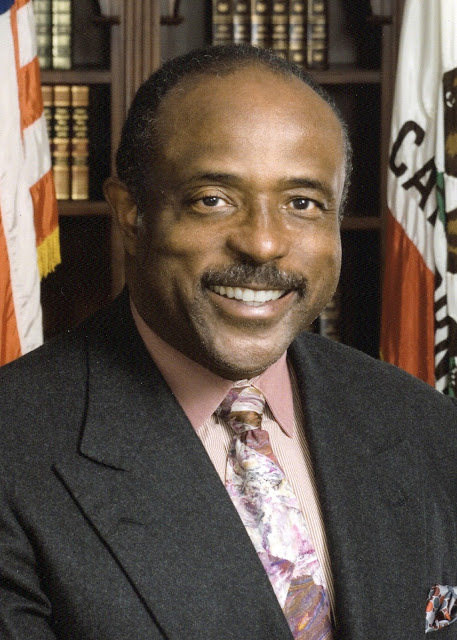 Senator Roderick D. Wright was elected to the California State Senate in 2008, representing what was then the 25th District.  He was re-elected in 2012 to the 35th, which, after redistricting, includes the communities of Alondra Park, Carson, Compton, East Carson, East Compton, Gardena, Harbor City, Hawthorne, Inglewood, Lawndale, Lennox, Long Beach, Los Angeles, Palos Verdes Peninsula, Rancho Dominguez, San Pedro, Torrance, Watts, West Athens, West Carson, West Compton, Willowbrook and Wilmington.
Senator Wright was Chair of the Governmental Organization Committee, which oversees horseracing, public gaming, the National Guard, alcoholic beverages, and management of public safety emergencies and disaster response, and legislation permitting the use of state-controlled lands.
Senator Wright served three terms in the California State Assembly representing the 48th Assembly District. From 1996 until 2002, he served as Chair of the Assembly Committee on Utilities and Commerce (U&C) which held legislative jurisdiction over electricity, natural gas, telecommunications, private water corporations and other issues related to commerce. He has been recognized for his work in the areas of public safety, education, energy and utilities, small business, family law and consumer privacy.
Senator Wright's freshman year as a state Senator proved his effectiveness as a seasoned legislator. In the legislature, Sen. Wright had one of the highest percentages of bills signed by the Governor. His bills passed into law included legislation that will aid job creation, law enforcement, veterans' benefits and worker safety.
Most notably, the Inglewood Democrat succeeded in authoring SB 827, legislation that the Los Angeles Chamber of Commerce hailed as 2009's "single largest job-creation bill."
With a keen focus on the importance of access to health care, Senator Wright, facilitated an agreement between the University of California and Charles Drew University of Medicine and Science that allowed the release of $10 million in state bond funds earmarked for a nursing school building on Charles Drew University campus.
As a member of the California State Legislature he established one of the largest back-to-school programs in Los Angeles County now providing medical screenings to over 20,000 children. Senator Wright was the author of a resolution seeking redress from the United States Government for the victims of the World War II disaster in Port Chicago, California. A presidential pardon was granted to one of the victims of that disaster as a result of his efforts.
Senator Wright was recognized for his skill as a legislator by being voted legislator of the year by the County of Los Angeles, the California Small Business Association, the Municipal Power Association and the California Probation Officers Association.
Wright is an energy expert, avid reader, jazz aficionado and a collector of classic movie posters.
Senator Wright is a home and business owner in the City of Inglewood where he remains active in community and civic affairs. Rod is a member of Ward AME Church in Los Angeles.