Back to Member Archives
Ricardo Lara (D) - District 33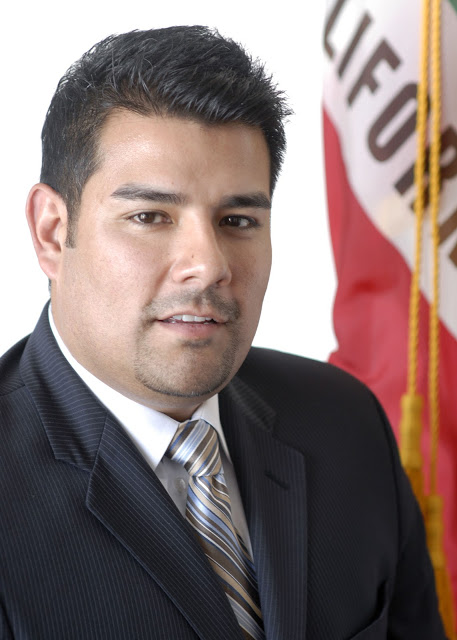 Raised in East Los Angeles, Senator Ricardo Lara is the product of strict, supportive and fair Mexican immigrants, Dolores and Venustiano Lara. He made history in 2012 by becoming the first openly gay person of color elected to the California Senate.
Advocate for education
Senator Lara authored the California L.E.A.R.N. Initiative, which asked voters to expand multilingual programs for all students. The measure earned 73% of the vote, the highest percentage of any measure on the 2016 ballot. He authored first-of-its-kind legislation known as the California DREAM Loan Program which offers low-interest loans to University of California and California State University students to reach their higher education goals. Senator Lara won $10 million to expand the program and support community college students in 2017.
Fighting for clean air
Senator Lara has emerged as one of the most effective environmental champions in California by consistently passing policies that improve health conditions and rein in air pollution. Senator Lara authored Senate Bill 1204 in 2014, which created the California Clean Truck, Bus, and Off-Road Vehicle and Equipment Technology Program and accelerated the deployment of low-emissions vehicles. Governor Brown signed Senate Bill 1383 (2016), known as the Super Pollutant Reduction Act, which is the nation's most aggressive law to tackle short-lived climate pollutants black carbon, methane and HFC. Senator Lara won nearly $1 billion for clean trucks, buses and port equipment and reducing super pollutants in 2017 alone. Sen. Lara received the 2017 Climate and Clean Air Awards with Governor Brown and the Air Resources Board for his work on short-lived climate pollutants.
Working for Health for All
Senator Lara authored the Health4All Kids Act, which now covers 250,000 California children with full-scope Medi-Cal regardless of their immigration status. In 2017, he introduced Senate Bill 562, the Healthy California Act, to bring universal, comprehensive health care to all Californians.
Voice for American values
Senator Lara authored legislation to protect the human rights of immigrants in for-profit detention facilities (Senate Bill 29), to prevent state officials from participating in religious discrimination through a federal registry (Senate Bill 31), and to bring equity and justice to our juvenile and criminal justice system. He created a select committee on binational students and introduced legislation to ensure U.S. students exiled in Mexico have the right to attend American schools. Senator Lara continues to stand strong in reaffirming California's longstanding commitment to American values of inclusion, diversity and freedom from oppression.
Senator Lara earned a BA in Journalism and Spanish with a minor in Chicano Studies from San Diego State University.
Sobre el Senador Ricardo Lara
Criado en el Este de Los Ángeles, el Senador Ricardo Lara es el producto de los estrictos, solidarios y justos inmigrantes mexicanos, Dolores y Venustiano Lara. En 2012 hizo historia al convertirse en la primera persona multicultural, abiertamente gay, elegido para el Senado de California.
El Senador Lara es presidente del Comité Fiscal del Senado y fue elegido por primera vez a la Legislatura en 2010. Representa a casi 1 millón de residentes del Distrito Senatorial 33º, que incluye Long Beach, las ciudades del Sureste de Los Ángeles, Bell, Bell Gardens, Cudahy, Huntington Park, Lakewood, Lynwood, Maywood, Paramount, Signal Hill, South Gate, y gran parte de Los Ángeles.
Defensor de la Educación
El Senador Lara fue el autor de la iniciativa California L.E.A.R.N. para la votación de 2016, que pidió a los votantes expandir programas multilingües para todos los estudiantes. La medida obtuvo el 73% de los votos, el porcentaje más alto de cualquier propuesta en la boleta electoral. Fue autor de la legislación pionera conocida como el Programa de Préstamo SUEÑO de California (California DREAM Loan Program), que ayuda a los estudiantes denominados "Soñadores" (DREAM) de la Universidad de California y la Universidad Estatal de California, a solicitar préstamos para alcanzar sus metas de educación superior.
Luchando por una atmósfera sin contaminación
El Senador Lara se ha convertido en uno de los más eficaces defensores del medio ambiente en California al aprobar, de manera consistente, políticas que mejoran las condiciones de salud y controlan la contaminación del aire, principalmente alrededor de comunidades donde residen familias de bajos ingresos pertenecientes a comunidades multiculturales. El Gobernador Brown firmó el Proyecto de Ley del Senado SB 1383, conocido como el Acta para la Reducción de Super Contaminantes, que es la ley más agresiva en toda la nación para combatir los contaminantes climáticos de corta duración como el carbón negro, el metano y los Hidrofluorocarburos (HFC).
Trabajando por el Cuidado de Salud para Todos
El Senador Lara es el autor del Proyecto de Ley SB 4 del Senado, el Acta de Salud para Todos los Niños (Health4All Kids), que ahora está proporcionando cobertura completa de Medi-Cal a por lo menos 185,000 menores, independientemente de su estatus migratorio. En 2017, presentó el Acta para una California Saludable (Healthy California Act) con el propósito de proveer un completo cuidado de salud universal a todos los californianos.
Una voz por los valores estadounidenses
El Senador Lara ha propuesto legislación en 2017 para proteger los derechos humanos de los inmigrantes en los centros de detención, tanto los privados como aquellos controlados por agencias locales (SB 29) y para dar voz a los votantes de California en cualquier proyecto de muro fronterizo que perjudique a nuestra economía, (SB 30). Creó un comité selecto sobre estudiantes binacionales y presentó legislación para asegurar que los estudiantes estadounidenses en México tengan derecho a asistir a las escuelas estadounidenses. El Senador Lara continúa manteniéndose firme en reiterar el compromiso a largo plazo de California respecto a los valores estadounidenses sobre la inclusión, la diversidad y el estar libre de opresión.
El Senador Lara obtuvo su licenciatura en periodismo y español, con especialización en estudios chicanos, por la Universidad Estatal de California en San Diego, donde fue elegido presidente del consejo estudiantil.