Back to Member Archives
Michael J. Rubio (D) - District 16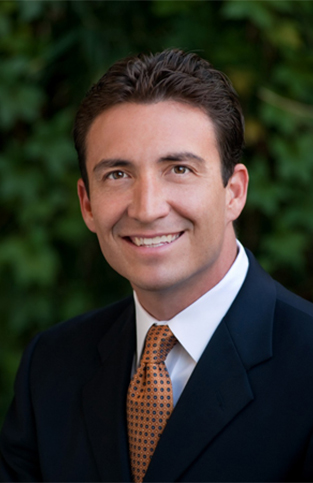 Senator Michael J. Rubio was elected to the 16th State Senate District in November 2010, representing all or portions of Fresno, Kern, Kings and Tulare Counties.
In March 2004, Senator Michael J. Rubio was elected to represent the Fifth District in Kern County and, at the time, became the youngest elected supervisor in California.  Notably, Senator Rubio is also the youngest Senator currently serving in the California State Senate.
Senator Rubio led the effort to combat gang violence within the southern Central Valley.  The Kern County Gang Violence Strategic Plan—authored by then-Supervisor Michael Rubio—guided the tripling of the Sheriff's Gang Unit, created mentoring and after-school programs and steered children away from gangs.
While on the Kern County Board of Supervisors, Senator Rubio spearheaded the Kern County Renewable Energy initiative and has worked to facilitate the development of some of the largest solar and wind projects in California.
Senator Rubio firmly believed that putting people back to work needs to be the state's first order of business.  From restoring water in the San Joaquin Valley to introducing SB 16 which streamlines the permitting processes for renewable energy projects, he recognizes the importance of creating jobs and its connection to a better quality of life for all Californians.
Senator Rubio served as Chairman of the Senate Budget and Fiscal Review Committee, Subcommittee No. 4 and served on the Agriculture Committee (Vice Chair), Budget and Fiscal Review Committee, Energy, Utilities and Communications Committee, Health Committee, Transportation and Housing Committee, Veterans Affairs Committee, and the Joint Legislative Audit Committee.
He was also awarded the prestigious John F. Kennedy Jr. Leadership Award from the California Democratic Party and the German Marshall Memorial Fellowship from the German Marshall Fund of the United States.  Senator Rubio received the Kern COG Regional Award of Merit – Distinguished Leadership / Elected Official and completed the Senior Executives in State and Local Government program at the John F. Kennedy School of Government at Harvard University.
Senator Rubio currently makes his home in East Bakersfield with his wife, Dora, their daughter, Iliana and their chocolate lab, Levi.