Back to Member Archives
Mark DeSaulnier (D) - District 7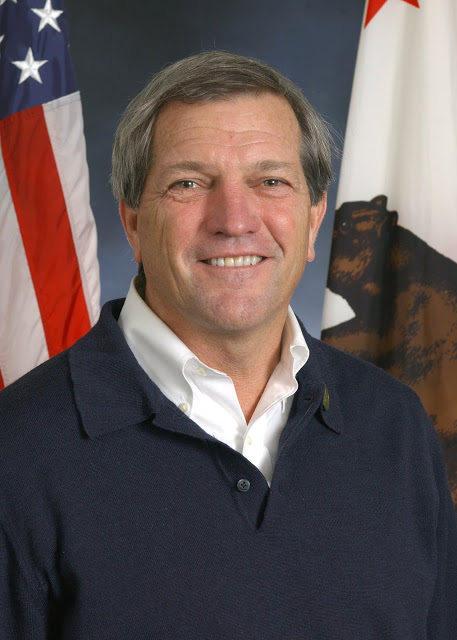 BIOGRAPHY
Senator Mark DeSaulnier (DE-SOWN-YAY) was first elected to the Senate in 2008, and re-elected in November 2012. From his start in the Senate, he took a leadership role on a variety of key issues including government reform, labor, transportation, the environment, health care, local government, and public safety.
In the 2013-14 Session, DeSaulnier chaired the Senate Transportation and Housing Committee. In addition he sits on the Senate Committees on Budget & Fiscal Review; Budget Subcommittee 3 on Health and Human Services; Energy, Utilities & Communications; Governance & Finance; and Health.
DeSaulnier's top legislative priority was seeking greater accountability and oversight throughout our state government. He was a strong voice for reform, seeking to make government more accessible and transparent to all Californians. He previously chaired the Senate Select Committee on Excellence and Innovation in State Government, and the Select Committee on Improving State Government—holding hearings on constitutional, initiative, and governmental reform throughout the state.
As Chair of the Senate Transportation and Housing Committee, DeSaulnier fought for greater accountability on the state's transportation infrastructure projects. Governor Brown signed Senator DeSaulnier's SB 486 to require the California Department of Transportation (Caltrans) to develop the state's transportation plans in a more strategic and open manner. He also sought to increase the availability of affordable housing, authoring SB 1220 with the aim to create a permanent funding source for affordable housing projects.
With his other committee assignments, Senator DeSaulnier advocated for the more vulnerable populations of California and introduced legislation to support underserved, homeless, and foster youth. Other top priorities include: safeguarding against corporate sales tax giveaways, fighting prescription drug abuse, protecting homeowners against foreclosure, and supporting safe and efficient transportation systems.
Prior to being elected to the Senate, DeSaulnier was elected to the State Assembly in 2006 for one term. In the Assembly, he received the distinction of being the first freshman in history to chair the Assembly Transportation Committee. He also chaired the Select Committees on Growth Management and Air Quality. During his term in the Assembly, DeSaulnier authored and co-authored more than 60 bills.
DeSaulnier has served the Bay Area in public office for more than 20 years. From 1991 to 1993 DeSaulnier served as a councilmember and mayor to the City of Concord.  He also served on the Concord Planning Commission and was a member of the University of California Toxic Substances Research and Teaching Program Advisory Committee. In 1994, DeSaulnier was appointed to the Contra Costa County Board of Supervisors and was re-elected to three subsequent terms. As Supervisor, he served on the California Air Resources Board, the Association of Bay Area Governments, the Bay Area Air Quality Management District, and the Metropolitan Transportation Commission.
DeSaulnier championed several local issues including the Expansion of Highway 4, BART to eastern Contra Costa County, and the development of a fourth bore of the Caldecott Tunnel.
Born in Lowell, Massachusetts, DeSaulnier earned his BA in History from the College of the Holy Cross. As a young man in Massachusetts, DeSaulnier worked for the Boston juvenile court, as a warehouse worker, and as a hotel services employee, and was a proud member of both the Teamsters International Union and the Hotel Employees and Restaurant Employees International Union.
In the early 1970s DeSaulnier moved to California and settled in Concord. Over the next 35 years, DeSaulnier would own and manage several successful Bay Area restaurants. DeSaulnier is still a proud resident of Concord where he raised his two sons, Tristan and Tucker.  He is an avid runner and has completed twenty-one marathons.
LEGISLATION