Back to Member Archives
Jean Fuller (R) - District 18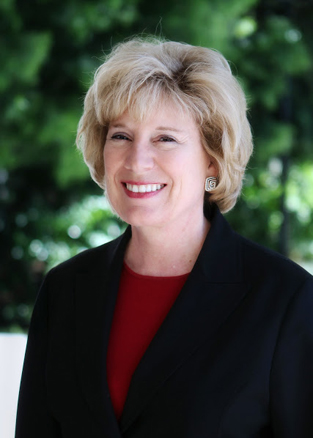 The recipient of numerous awards as both an educator and school administrator, Jean Fuller dedicated over three decades of her life to education.  During much of her career, Fuller served as the Superintendent for the largest K-8 school district in the state enhancing the educational opportunities for 28 thousand students, managing 3500 staff, and administering annual budgets of more than $100 million.
In recognition of her accomplishments as an effective leader in education, Fuller was named the Association of School Administrators' California Superintendent of the Year while at Keppel Union School District.
Fuller's commitment to providing both a safe and constructive environment for her students, ability to balance large-scale budgets, and pragmatic approach on issues has underlined her success as a Member of the California State Legislature.
First elected in 2006, Fuller was immediately recognized as a leader by her colleagues and has used her administrative experience to make impactful decisions that focus on increased efficiency and accountability.
Her tireless dedication to providing a voice for the constituents in which she represents has been recognized through numerous awards and commendations such as: Legislative Leadership Award – the California Water Agencies, TURN's Sylvia Siegel Consumer Champion Award, California Business Properties Association's Legislator of the Year, and "A" ratings from the Howard Jarvis Taxpayers Association as well as the National Rifle Association.  She is also held in high regard by the California Chamber of Commerce, the California Manufacturers & Technology Association, and the National Federation of Independent Business for her strong opposition to job-killer bills and commitment to small business.
Fuller was selected by her colleagues in 2015 as the first-ever female Senate Republican Leader.  As a dedicated public servant, much of Fuller's career in the California State Legislature has been focused on improving California's economy through commonsense reforms and smart fiscal policies.  She is a proponent for smaller government and job creation through investments in infrastructure and natural assets.
A California native, Jean Fuller was born in Bakersfield.  She earned her Ph.D. from the University of California at Santa Barbara, participating in seminars and course work at the University of Southern California, Harvard University, and Exeter College at Oxford University in England.
As the Senator for California's 16th State Senate District, Fuller represented parts of the San Joaquin Valley, Indian Wells Valley, Morongo Basin and the Antelope Valley.  Jean Fuller and her husband, Russell Fuller, a retired general manager and pilot, continue to call Bakersfield home.